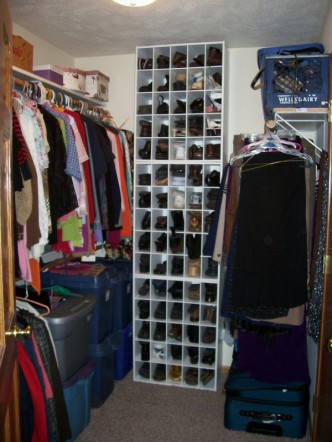 A few months ago, I shared a picture of my closet before I moved into my new house.   Here is an updated picture of it now.    
I have already made mental notes of things to do different if I ever build a new house again.   The first thing being to build a bigger master closet!!   I can't even fit all my shoes in the cubicles.
And we got hit with snow last night, and do you think I could find any of my snow boots (I know I have at least three pairs)? No.   Good thing I have kids to pawn the job off on.
I don't know if I'd have room to share closet if I found a husband!?