Disclosure: This post may contain affiliate links, meaning we get a commission if you decide to make a purchase through our links, at no cost to you. Please read our Disclosure for more info.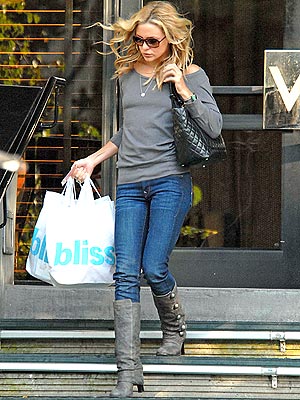 Another from People Magazine's Off The Rack "You Asked We Found" "¦
Q: Please tell me where Kate Hudson got the gray boots she wears in the Star Tracks posted on your website. In case these boots are ridiculously expensive, can you also suggest a cheaper look-alike boot?
A: These particular grey boots are from Thomas Wylde and went for about $1700! But since they are last season's style, they are no longer available.
But if you love the look, Zappos carries similar boots by kenzie for around 10% of the cost ($189).

The Hippo Boots have a row of bold decorative buttons on the outside that add up to big style. Inside zipper with an elastic gore band near the collar ensure ease and comfort. Leather Upper. Stacked Wedge.
Reposted from Steal The Style.
[phpbay]button boots, 2[/phpbay]