Disclosure: This post may contain affiliate links, meaning we get a commission if you decide to make a purchase through our links, at no cost to you. Please read our Disclosure for more info.
Choosing the right set of boots is essential for any level of figure skater. But is especially important for children and those who are just starting. As a figure skater, you'll have a very intimate relationship with your skates, and will have to spend a lot of time in them. How comfortable and performant they are will have a direct effect on your results on the ice, and the wrong pair could actually affect your love of the game negatively. But, when you know what to look for, you'll be able to find a pair you'll feel great in and that allows you to realize your full potential. Here are a few tips on finding the best pair of figure skating boots.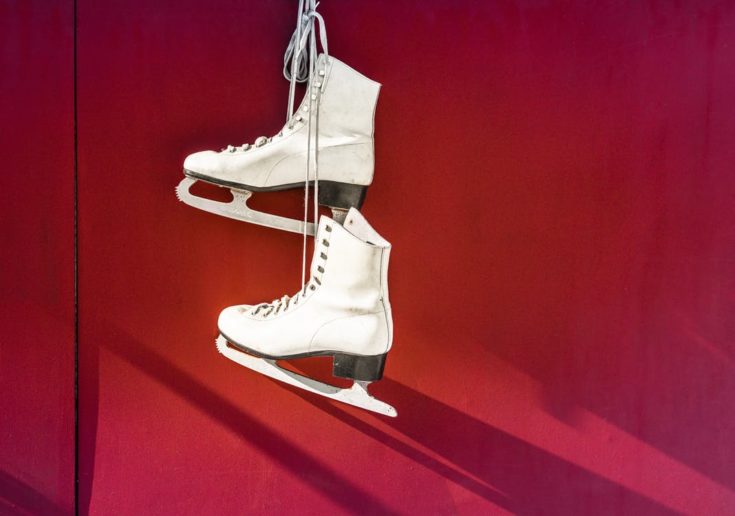 Start with the Right Manufacturer
If you or your child is serious about becoming a figure skater, you can't afford to cut corners and go get just any pair of figure skates from your local sporting goods superstore. You'll have to make sure that they are on equal footing with other competitors and choose a manufacturer that is actually recognized in the industry, like Riedell skates, for instance.
Riedell has been in the business since the 1940s and have fitted some of the top figure skaters in the world. They offer figure skating footwear for all ages and skill levels, and will also be able to build a boot that will accommodate the needs of a growing child perfectly. They'll also be able to advise on which type of fit would be better suited according to the stage you or your child are at.
Ask a Trainer
Trainers are the best placed to know if a skate is a good choice or not. You could always ask them for brand recommendations. They'll be able to give you a few brands you could try and those you should avoid. You could also give them some of the names you've come across and ask them what they think about this particular brand.
Do Not Plan for Growth
A lot of parents will buy skates that are a bit bigger than their child's size so they can grow into them. We would advise that you never go more than a half size over their current size. Buying skates that are too big will increase the chance of injuries. Not only that, but while you can plan for length, you never know how the feet will actually grow and a boot that is long enough will not necessarily be the right fit for your child.
Leave them Time to Break them In
Boots might feel a bit tight at first so be ready to hear some protests. However, you could always have the boots punched out by a professional, though it's usually better to break them naturally. One of the things many will do is put the boots in the oven at a low temperature and wear them around the house. This will allow them to fit snugly and really mold themselves to the feet.
Conclusion
Buying the right figure skating boots is the first step in any pro skater's career, so make sure you get it right the first time. Follow these few simple tips, and you should be able to find the perfect pair of skates for yourself or your future little champ in no time.