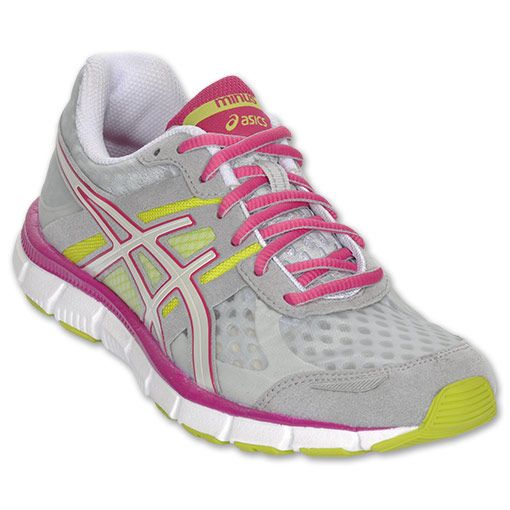 ASICS Gel Blur 33 Women's Running Shoes, $49.98
Running shoes can be expensive, but they can also be cheap. We all know that the name brand running shoes cost more than the regular ones but in terms of quality, which one is better?
If you have enough budget for good running shoes, branded ones in the market today would range from $80 to $150. The price of course would vary, depending on the brand name, the style, features, and quality. Branded running shoes are usually endorsed by athletes so most likely, they are of good quality, highly durable, and comfortable to wear.
The more features the running shoes have, the more expensive they get because you have to pay for extra cost. Such features usually include trail runners, over pronator, and so on.
However, for those who are on a tight budget, there are regular priced or low cost running shoes also available in the market today. These would usually cost between $50 to $70. Some people wouldn't sacrifice price for quality which is also good. But take note that there are cheaper running shoes that are as good as branded ones. In fact, a study conducted on branded and low cost running shoes showed that low and medium cost running shoes cushioned the foot as well as high priced shoes.
So now you know how much a good pair of running shoes should cost. Just to give you an idea, what should you look for in a running shoe?
1. Look for shoes that are versatile, extremely flexible, and lightweight when it comes to performance. This will make you feel more light and comfortable. Shoes with such features usually come with a full length midsole to provide energy return. Try to find shoes that also give great cushioning to your feet when you run. There are performance training shoes with such features which are affordable.
2. Find shoes that give balance between cushioning and stability at an affordable price. For such quality shoes, you can look for brands that have been tested and proven in the market for their strength and durability but are not as expensive as other brands.
3. For cheaper running shoes, you can opt for low priced brands. However, try not to expose them to heat, mud, rain, and snow because they might get damaged easily. Such shoes can provide you almost the same cushioning and support as regular or expensive shoes and they can also last for some time.
Good running shoes need not be expensive. You can invest in a pair of running shoes with good quality without spending too much.
[compare q="running shoes" gtm="on" l="6″ ct="US" v="grid" ft="fetchProducts" w="auto"][/compare]