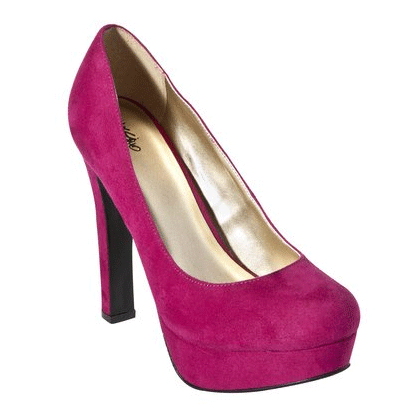 My favorite color is pink! And I love my Pink Suede Mossimo Paisley Pumps that I got from Target, which are also available online at Target.com for $29.99!
The color is great and the fit is good. The heel is not too high, and I like how the heel is a tad wider than normal. They do not pinch or rub. But they are not made very well. There is a large glue spot on the inside of one toe where the platform sole attaches to the top. A lot of the shoes in the store had glue spots on them somewhere. I did get the shoes at a discount when I showed this to the cashier. But I still had to have them because they were pink!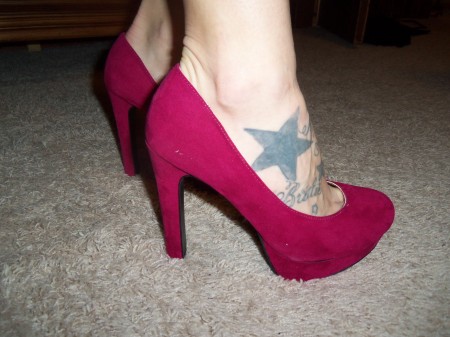 Mossimo Paisley Platform Pumps are also available in Black, Blush, Cheetah Print and/or Golden Sparkles at Target.com.
[prosperInsert q="hot pink pumps" gtm="merchant" l="6″ v="grid" ft="fetchProducts" imgt="original"][/prosperInsert]