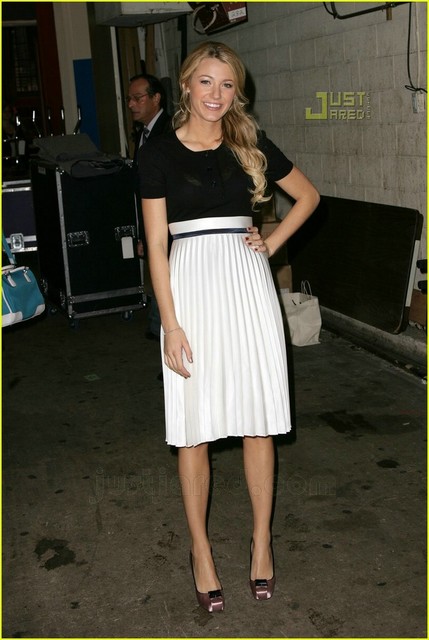 Can you tell me who makes the pink heels that Blake Lively
wore on Live with Regis and Kelly on Wednesday, 10/24?   They were
adorable pink with black faux stone on top. ~ Yvette
Anyone know? If so, please comment.  And if you have your own shoe-related question, please contact us and we'll see if we can help.

Update: Thanks to Jackie for finding Blake's shoes (see comments).
To steal Blake Lively's style (for less), check out Paris Hilton's Vogue pumps in Pink Satin (shown left), only $99 from Zappos.com.