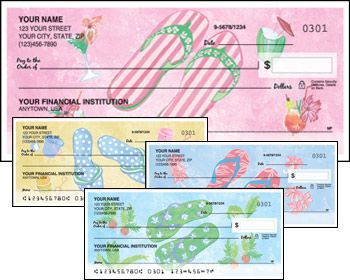 If you are unlike me* and love flip-flops, you'll flip over these Flip Flops Personal Checks from Styles Check! Especially since you can get 2 boxes of personal shoes checks for only $7 + Free Shipping!
Add a dash of sand, a pinch of flowers and a splash of sunshine the moment you slip into your favorite flip-flops. The Flip Flops check series includes checks, matching address labels, contact cards and a printed leather checkbook cover.
Use Offer Code: KRFZ  at StylesChecks.com to reduce the $50+ price of 2 boxes down to only $7 with Free Shipping! Save 83%! Get 4 boxes for only $14 shipped!
This coupon code works on ANY design at Styles Check Company, and they have lots of choices from inspirational to contemporary, from animals to sports.
Select "No" for EZShield at checkout so you aren't charged any extra fees. Also make sure Shipping & Handling is set to USPS Bulk so your shipping is free as well.
Order Flip Flop Shoe Checks Now!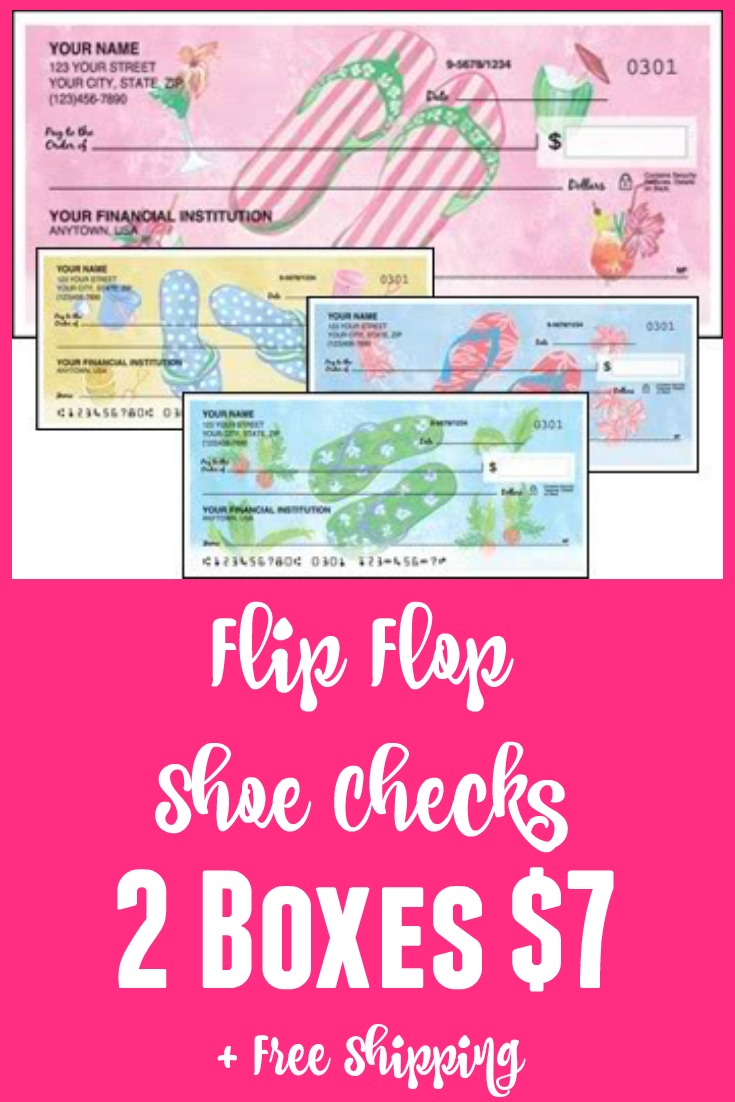 *I have a confession to make.   I was in Sunny California last weekend, and my friend, Lisa, caught me wearing flip-flops and gave me grief about it since I always talk about how I hate flip-flops. My defense was that my feet hurt after wearing heels all day, and they did look nice with my outfit.   I still hated that feeling of something between my toes and regretted wearing them after it was too late to change. So there.