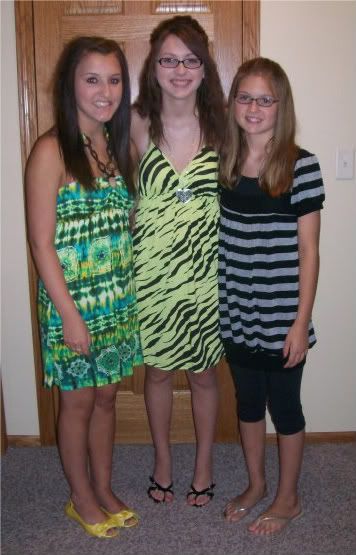 Don't I have some good looking daughters? Okay, maybe I'm a tad  prejudice! From left to right, we have the twins, Macy and Mallory, and then Tatym who just had a birthday!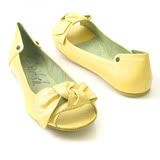 Macy is wearing her new Blowfish Sherbert Yellow Flats  (shown right).   Her grandma bought them for her from Rue 21, but they are available online from BarefootTess.com in Yellow, Orange, Red, Bronze, Green and Black for $59. Barefoot Tess mainly carries larger sizes of shoes, so if you need a smaller size, PlanetShoes.com also carries Blowfish Sherbert Flats in Green, Black, Red and Black for only $39 in a variety of sizes.
Notice the spelling of Sherbert?   The actual frozen fruit dessert is spelled Sherbet, but everyone tends to pronounce it as sherbert (including me). In fact, for Tatym's birthday party, we made Sherbet Punch… a carton of Sherbet (we like Raspberry flavor best) mixed with equal parts of Pineapple Juice and Lemon/Lime Soda (I prefer Diet 7Up). Delicious!
[phpbay]blowfish flat, 1[/phpbay]