As a confessed shoeaholic, I must also confess that I don't only buy shoes for my own personal use. I'm also guilty of indoctrinating my three-month-old daughter into the shoeaholic lifestyle. Months before she takes her first steps, I find myself eying and, yes, buying teeny weeny mary janes, cowgirl boots, and ballet slippers. Here are four of my favorites:
EIEIO Cow Print Ballet Flats, $17.50 from My Baby Clothes Boutique
Nothing says sophisticated like ballet flats, or says cute like a country theme. Now, your little girl can pull off both with these adorable cow print ballet flats in black and white. Huge bows on the toes make these extra girly. The website that sells them also sells a matching cow bubble dress.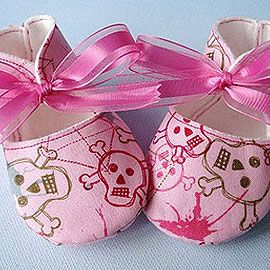 Pink Skull and Crossbones Baby Booties, $18.99 from My Baby Clothes Boutique
A favorite among the more rebellious, trend-setting infant crowd; these punk rock-inspired booties are sure add an edgy flair to any outfit. Your punk-rock princess will be able to take her first steps a little more easily with the featured non-skid soles. Bow-tie closures and the light pink coloring keep these shoes from looking too "grown up".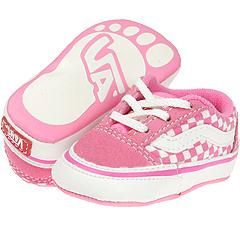 Vans Kids Old Skool Core Classics, $20 from Zappos.com
These shoes have most notably been spotted on Shiloh Jolie-Pitt. Little aspiring starlets everywhere will love these practical pink and white shoes. They go with just about any outfit, and they gain automatic coolness points for being Vans.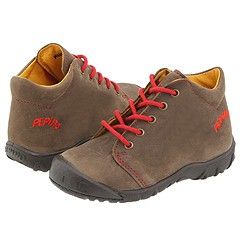 Ricosta Kids Hanni, $68.36 from Zappos.com

These are the perfect shoes for the budding outdoor enthusiast. Although they're a bit on the pricy side, your little guy (or your adventurous little girl if you're predicting gender of baby) will be ready for you to carry them on the most demanding trails.
[prosperInsert q="baby shoes" gtm="merchant" l="12″ v="grid" ft="fetchProducts" vst="More Info" imgt="original" ni="true"][/prosperInsert]