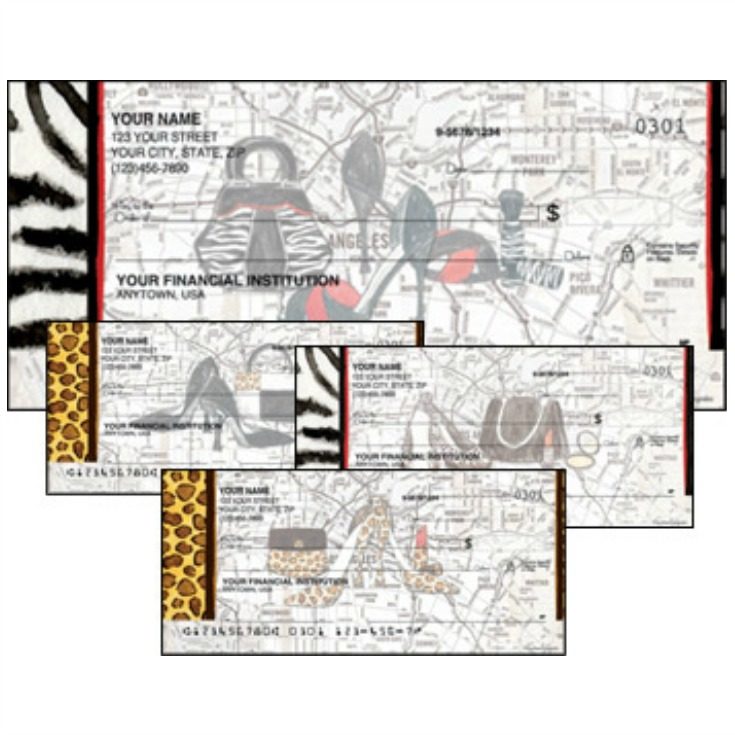 These are not only the
cutest
shoe checks
I've seen thus far, but the
cheapest shoe checks
as well! Forget the ugly free checks from the bank, I'm ordering four (4) boxes of these
Concrete Jungle Checks
(reminds me of "Lipstick Jungle") wallet singles or wallet duplicates for pennies!   Use Offer Code:
KRFZ  
at 
StylesChecks.com
to reduce the $50+ price of 2 boxes down to only
$7 with Free Shipping
! Or get 4 boxes for $14 shipped saving you 83%!
This coupon code works on ANY design at Styles Check Company, and they have lots of choices from inspirational to contemporary, from animals to sports.
Select "No" for EZShield at checkout so you aren't charged any extra fees. Also make sure Shipping & Handling is set to USPS Bulk so your shipping is free as well.
Order your Concrete Jungle shoe checks now!
Did you order your personal shoe checks?