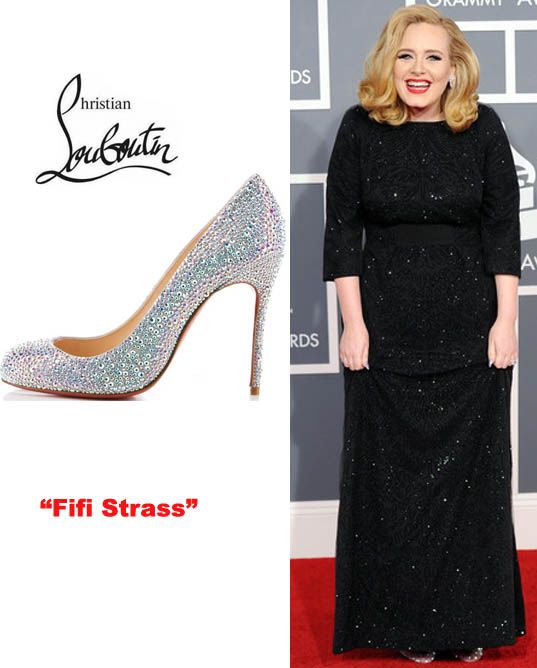 Adele Photo Credit:

StyleLure.com
Adele is my absolute favorite singing artist right now! And I think I fell even more in love with her during the Grammy Awards when she wore Christian Louboutin shoes (one of my favorite shoe designers of all time). Adele wore Christian Louboutin Fifi Strass Pumps, which retail for as much as $3,295 at Barneys New York.

Can't afford the Louboutin real deal? Check out these Replica Christian Louboutin Knock-offs for only $75.99 from Milanoo.

Can you tell the difference? For all we know, Adele may have only spent 2% of the couture price as well. She's had bad luck with men (the inspiration for most of her songs), but she's done alright with her choice of shoes!