So did Kim Kardashian wear Christian Louboutin or Guiseppe Zanotti when she married Kris Humphries last weekend? Rumors were rampid that Christian Louboutin custom designed three or four different pump styles for Ms. Kim to choose from, yet People Magazine reported she ended up wearing Guiseppe Zanotti shoes.
Regardless of what celebrity wedding shoes she really wore, the knock-off companies were busy manufacturing Christian Louboutin replica look-a-likes with glitter and rhinestones (and don't forget the red soled heel) for the Kim-wannabes before the big day. Here are just six of the Christian Louboutin knockoff pumps we found: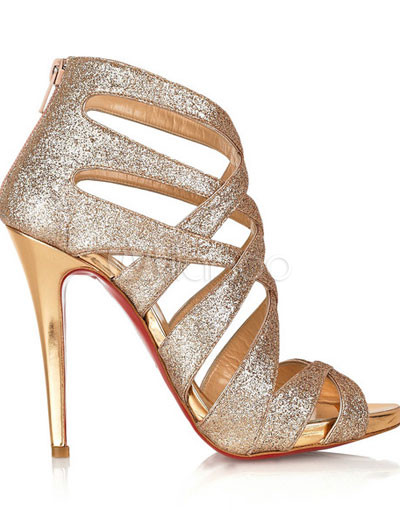 1. Gold Strappy Sandals with Red Sole, $50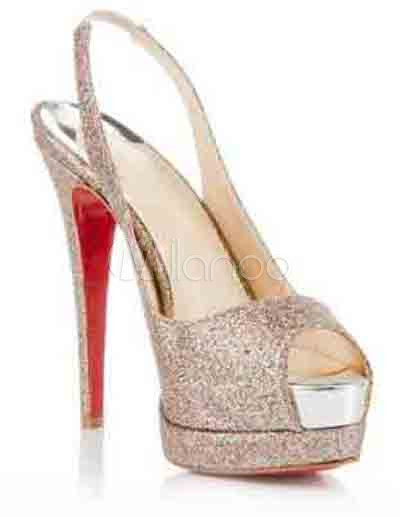 2. Gold Slingback Peeptoe Pumps, $50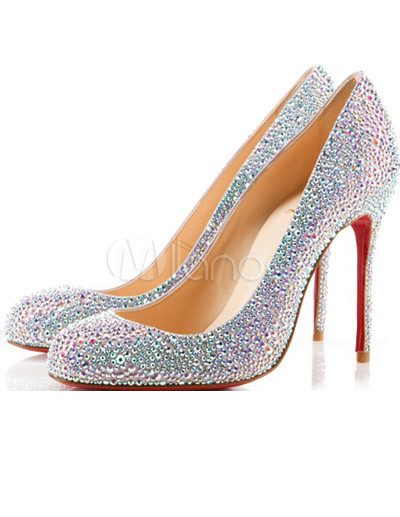 3. Rhinestone Stiletto Pumps with 4 1/3″ Heel, $61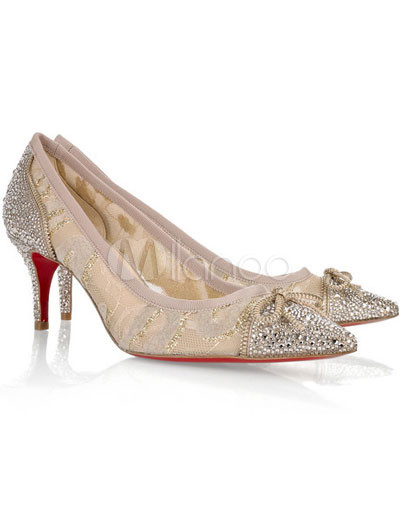 4. Romantic Silver Rhinestone Pumps with Bow, $73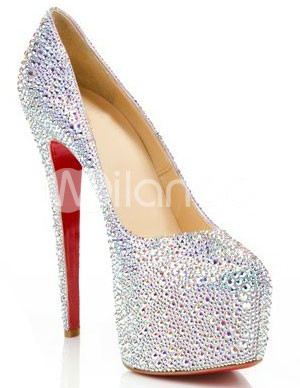 5. Rhinestone Platform Pumps with 4 3/4″ Heels, $81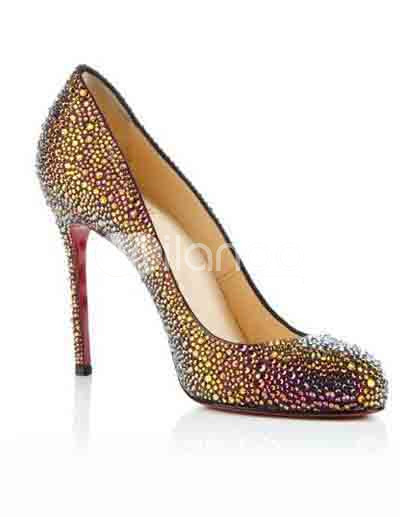 6. Purple Rhinestone Pumps, $73
Which are your favorite?   Would you buy and wear a replica Christian Louboutin knock-off pair of shoes? And if so, would you tell anyone they were fake?